Overview
"Welcome to Pollinator Partnership on ChangeX! Here you'll find the information you need to start a Pollinator Partnership habitat in your community. Each of us can have a positive impact by providing the essential habitat requirements for pollinators including food, water, shelter, and enough space to allow pollinators to raise their young. Thanks for joining, we're excited to have you with us!" - Paul Growald, Founder of Pollinator Partnership
---

Time
2-6 hours per week. This will be more time intensive at the start; finding your habitat space, researching which pollinators are present and setting up your habitat, after that it will just be about maintaining your habitat.
---
Form a team
The most successful Pollinator Partnership habitats are a collaborative effort, plus, it's far more fun if you've got support and can share the workload! Find other interested people to help you. You will need a team of approximately 5 people. Look for internal support from your own organization, family, friends and community and reach out to other community partners for additional volunteers and team members as needed, such as schools, scouts, naturalists, church groups, neighboring landowners, the city planning office, and the department of public works. Once you have a team together assign roles and responsibilities, such as finding a location, engaging with neighbors, purchasing plants and managing the maintenance rota.
---
Decide where to create your pollinator friendly habitat
The recommended area for your first project is less than a quarter of an acre (10,890 ft.2) - Remember it is easier to start small and to scale up, than start big and scale down. Use a site evaluation rubric, like this one found at here (on pages 24-25) to choose the best site for your project. Site selection can also be influenced by the potential partnerships that may be formed at a specific site, so don't forgot to consider these. Sites that can be used for public outreach or that are more accessible to the public may be more desirable.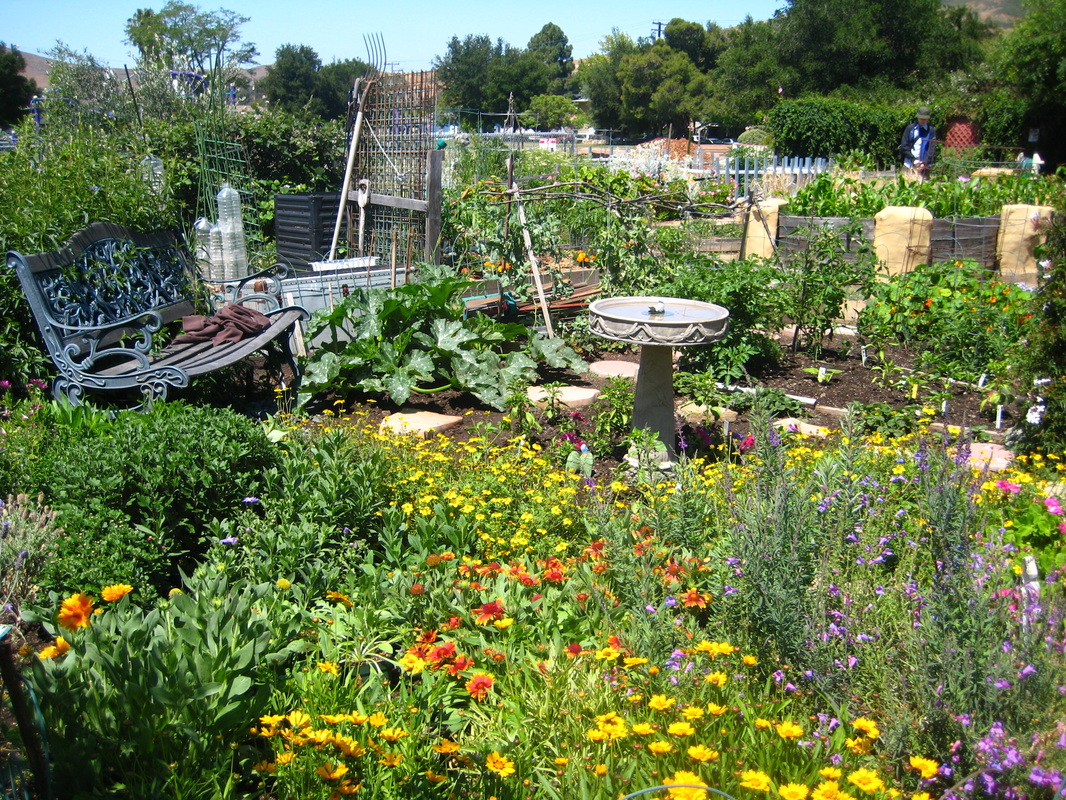 ---
Get familiar with the pollinators and existing plants in your landscape
Now it's time for some research! You need to first find out which ecoregion you are based in. Pollinator Partnership have made it super easy - just enter your zip or post code here to download the ecoregional guide that's relevant to your Pollinator habitat, or else you can find them on the resources page. The guide will detail all the native pollinators and plants you might already find in your habitat. Spend some time observing your habitat and keep note of the different species you see and the actions they are taking, this can start very simply, for example, "the bees seem to like yellow flowers".
Other resources you can use to identify the plants and pollinators you find are:
Bee guides: http://pollinator.org/shop/books
Hummingbird guides: http://pollinator.org/learning-center/hummingbirds#guides
Check the local nativity of plants at: https://plants.sc.egov.usda.gov/java/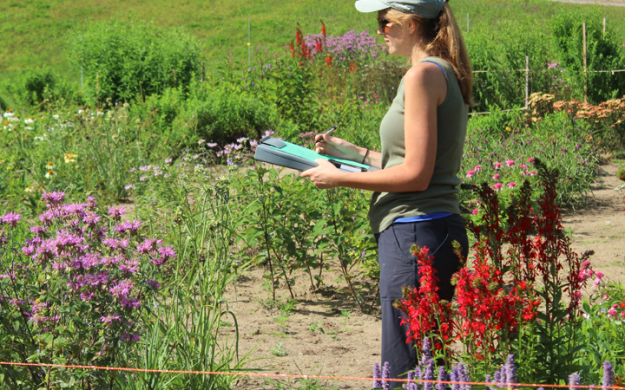 ---
Get planting!
Use your ecoregional guide you downloaded in step 3 to identify which plants you will purchase, taking into account what you already have, what time of year it is (some plants should be planted at specific times of the year - the guide will fill you in on this) and the type of pollinators you are hoping to support. Once you have purchased the plants it's time to get planting!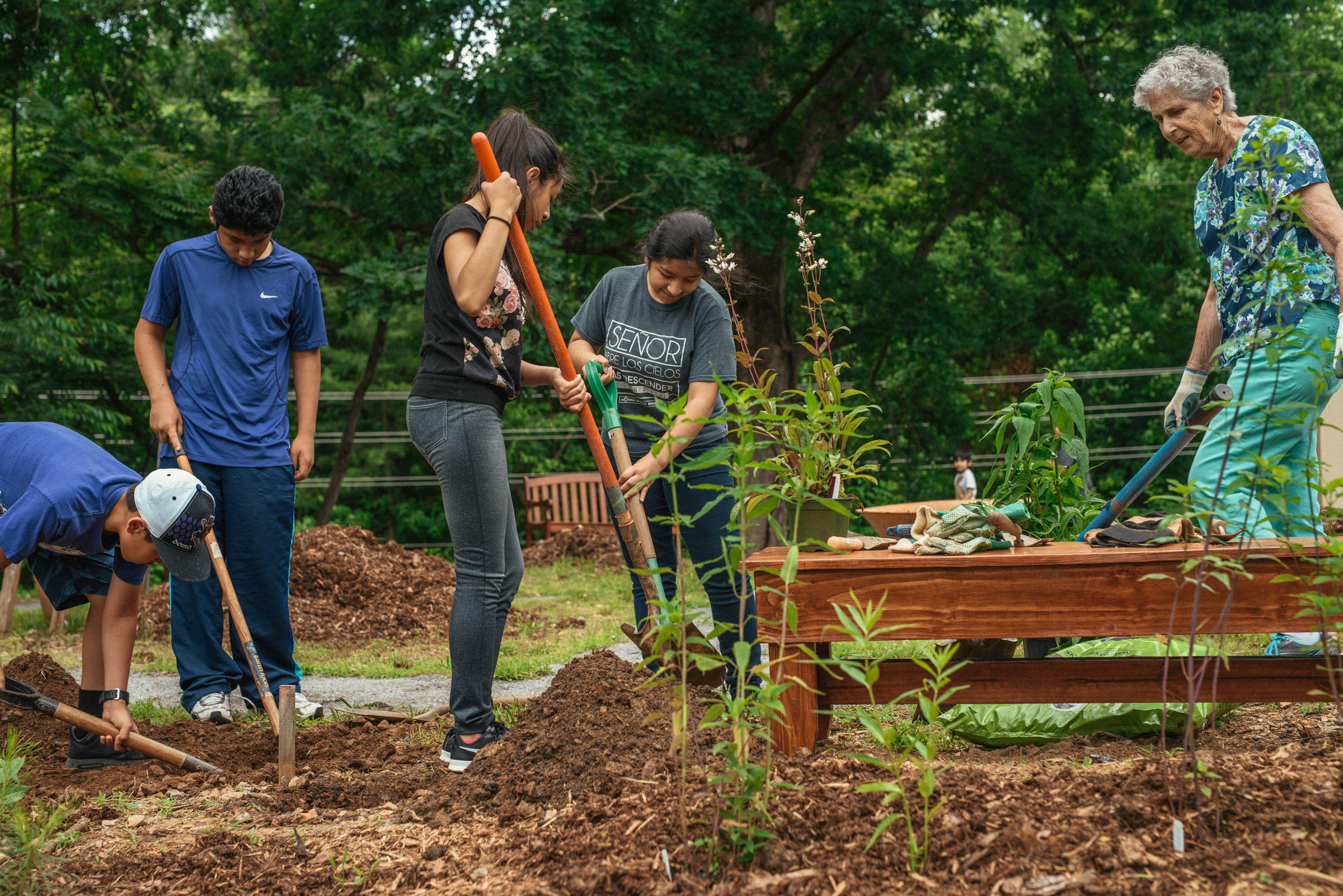 ---
Maintain your new habitat
Now that you've planted your new pollinator friendly garden, it's just about maintaining and monitoring it. Here are some tips:
It's important to tolerate a little mess (!) – leave dead snags, leaf litter and some weeds, which provide shelter and food for pollinators
Keep some areas bare for ground nesting insects
Have water available for at least one month after planting to ensure success
Consider switching to a bi-seasonal mowing schedule; early season mowing and summer mowing
Develop a monitoring schedule for early detection of invasive species
Keep taking notes about what is happening in the habitat
Develop a monitoring schedule for early detection of invasive species
Determine how invasive plants will be treated when they appear
Conduct a seasonal plant inventory to determine if supplemental habitat plants need to be installed to maintain a threshold of 80% native/20% introduced
---