5 Step Guide to
FIRST LEGO League - Explore US
Overview
"Welcome to FIRST® LEGO® League on ChangeX. FIRST® LEGO® League Explore is designed for 6-10 year-olds and develops children's STEM skills from an early age. This guide provides an overview of what's involved in getting the program up and running in your school. By completing the 30 Day Challenge here on ChangeX, you can access funding to cover the costs of the program. The team at FIRST will then support you through the process in your school. " - Kaitlin Ilnitzki, Assistant Director, VA+DC FIRST LEGO League
---

Time
This can be done during curriculum time in 1 lesson per week.
---
Register with FIRST
As you work through your 30 Day Challenge on ChangeX, you can go ahead and register officially with the FIRST to participate in the 2020-21 season! Make sure to register for the Class Pack through this link.
FIRST® LEGO® League Explore Class Pack is an 'in house' version of the globally recognized FIRST®LEGO® League Explore. It gives you the opportunity, resources and guidance to run and deliver the program within your curriculum time. Our EXPLORE5 registration is for up to 30 children, working in five groups and includes:
5 x LEGO® Explore Sets
2 x Team Meeting Guides
1 x How to run Class Pack guide
30 x Engineering notebooks
30 x LEGO Medals
30 x Certificates
Teams will also have the opportunity to purchase more Explore Sets, Medals and Engineering Notebooks if they wish to deliver the program with more children.
---
Order a LEGO WeDo 2.0
You can purchase the kits here. You will also need access to compatible devices to download the WeDo 2.0 software.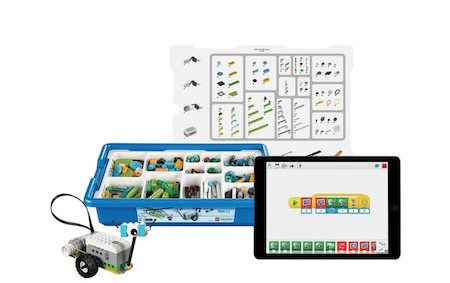 ---
Receive kit and read through Team Meeting Guide
Once you receive your Class Pack, your kits as well as all the information in your welcome email, you'll be almost ready to go. Have a read through your Team Meeting Guide in your pack and plan your first session by having a look through all the kit and resources online!
---
Run your first session!
Now you're ready to go with your very first session. Keep working through all of the resources on the FIRST website to make sure you have all you need.
---