5 Step Guide to
FIRST LEGO League - Discover US
Overview
"Welcome to FIRST® LEGO® League on ChangeX. FIRST® LEGO® League Discover harnesses young minds' natural curiosity and builds habits of learning, confidence, and teamwork skills. This guided experience for grades Pre-K through 1st provides facilitators with the tools and resources to lead their learners as they explore STEM through play using the LEGO® Education STEAM Park " - Kaitlin Ilnitzki, Assistant Director, VA+DC FIRST® LEGO® League
---

Time
This can be done during curriculum time in 1 lesson per week
---
Register for your Class Pack with the FIRST
As you work through your 30 Day Challenge on ChangeX, you can go ahead and register officially with the FIRST to participate in the 2020-21 PLAYMAKERS season! You can register through this link.
Once you've registered, you'll receive a welcome email from the FIRST team and your Class Pack provides enough equipment for 32 children containing:
8 LEGO Discover models
8 Team packs, each containing:
Engineering Notebooks
Discover More sets
Certificates
A Team Meeting Guide
Top Up packs are available to run FIRST® LEGO® League Discover with multiple classes. The LEGO STEAM parks and Discover models can be shared or reused with multiple classes, and the Top Up packs provide more:
Engineering Notebooks
Discover More sets
Certificates
Extra Team Meeting Guide
---
Purchase 8 x LEGO Education STEAM Parks
LEGO STEAM park sets
Purchase your 8 LEGO STEAM park sets here.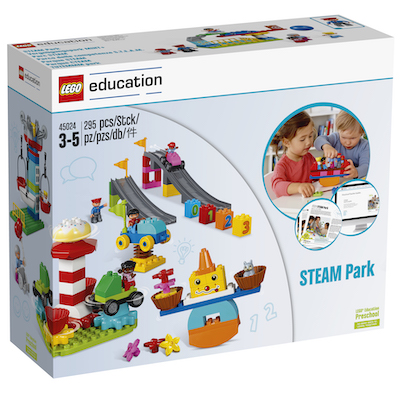 ---
Receive Class Pack and STEAM parks, read through Team Meeting Guide and get your kit ready
Once you receive your Class Pack and STEAM packs as well as all the information in your welcome email, you'll be almost ready to go. Have a read through your Team Meeting Guide in your pack and plan your first session by having a look through all the kit and resources online!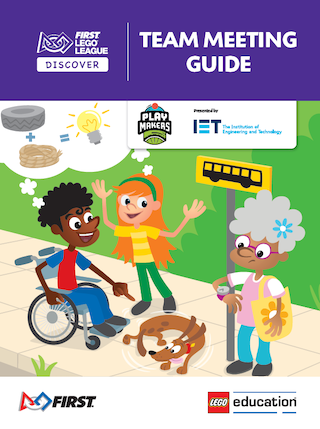 ---
Run your first session!
Now you're ready to go with your very first session. Keep working through all of the resources on the FIRST website to make sure you have all you need
---