Overview
"Welcome to the ChangeX Welcome Dinner guide! We're delighted you're thinking about hosting a Welcome Dinner in your community. Here you'll find all the information, practical tips and resources you need. We're here to help so don't be afraid to get in touch!" - Ebba Ackerman, Founder of United Invitations
---

Time
Organizing, hosting and enjoying your Welcoming Dinner will only take a few hours. Once people have done one, they often go on and host many more but it's entirely up to you!
---
Register to become a Host
The first step is to register to become a host. Dinners can be hosted both by people who have lived in your community for many years or new arrivals, once you're registered we'll give you suggestions for identifying guests to invite and you'll get your own page on ChangeX that you can use if you're organizing a public event.
In order to sign up, we just need your contact details, why you'd like to do it and where you are. You can sign up: right here
---
Inviting others along
You may already have new arrivals in your community in mind to invite or perhaps you know there are new arrivals but you haven't made contact with them yet? Either way, we'll help you get in touch!
The Dinner Attendees


Having some people who speak the country's language fluently is helpful, this might be you or a friend but being open and welcoming is the most important part!

People of all ages and backgrounds can be invited, they may have just arrived in your community or they may be there for quite some time. Either way, making them feel more welcome and giving them the opportunity to meet others is what matters.
If you already know who you wish to invite, move on to Step 3, if not here's some useful tips on connecting with new arrivals in your community.
If you're not even sure where to start, a good first step is to contact local immigration organizations. When newcomers arrive, there are government and non-governmental organisations who help them with the transition. A Google search of organisations in your area will help you find out where to start. Reach out to them and see if you can talk to the newcomers or send them information. Be sure to emphasize that it's free to attend for the dinner guest!
Another great way to connect is through existing language classes. A further possibility is to get in touch with places of worship in your area, as they often act as places of community and information for newcomers.
If you're in Minnesota, here are some links that may be helpful:
International Institute of Minnesota
African Development Center Minnesota
African Immigrants Community Services
If you're in Ireland, here are some links that may be helpful:
Northern Ireland Community of Refugees & Asylum Seekers
Office for the Promotion of Migrant Integration
It's totally up to you how many people you invite, there are no rules! Most people invite someone and ask them to bring someone else along or maybe invite a family who can then just join your family. It will depend on whether you decide to do it in your home or host a potluck in a more public space.
---
Set a Date & Invite
Once you have people to attend then all that's left to do is set a date for your dinner and invite your dinner guests. You can do this through ChangeX by setting up a local page - (it doesn't need to be a public page) or else you can do it simply by arranging the time and date through phone or text message with your guests. Don't forget to check in on the dietary requirements of your guests. Also make sure to check if your guests have transport arrangements to get to your home, and if not, maybe consider whether you could help them get there.
Once you have a time and date set, let the ChangeX team know so that we can keep track of all the dinners happening.
Don't forget to follow up with your guests to confirm the date and time 24 hours before and if for any reason you need to cancel or reschedule, make sure to do it in plenty of time.
---
Enjoy the Dinner
This is the easy bit! You'll get to meet new people, learn something new and most importantly make your community a more welcoming place!
The only other thing you need to remember on the night is to take a photograph and either post it to social media with #welcomedinner or send it to us here at ChangeX so that we can share it and inspire many others to join the welcoming movement.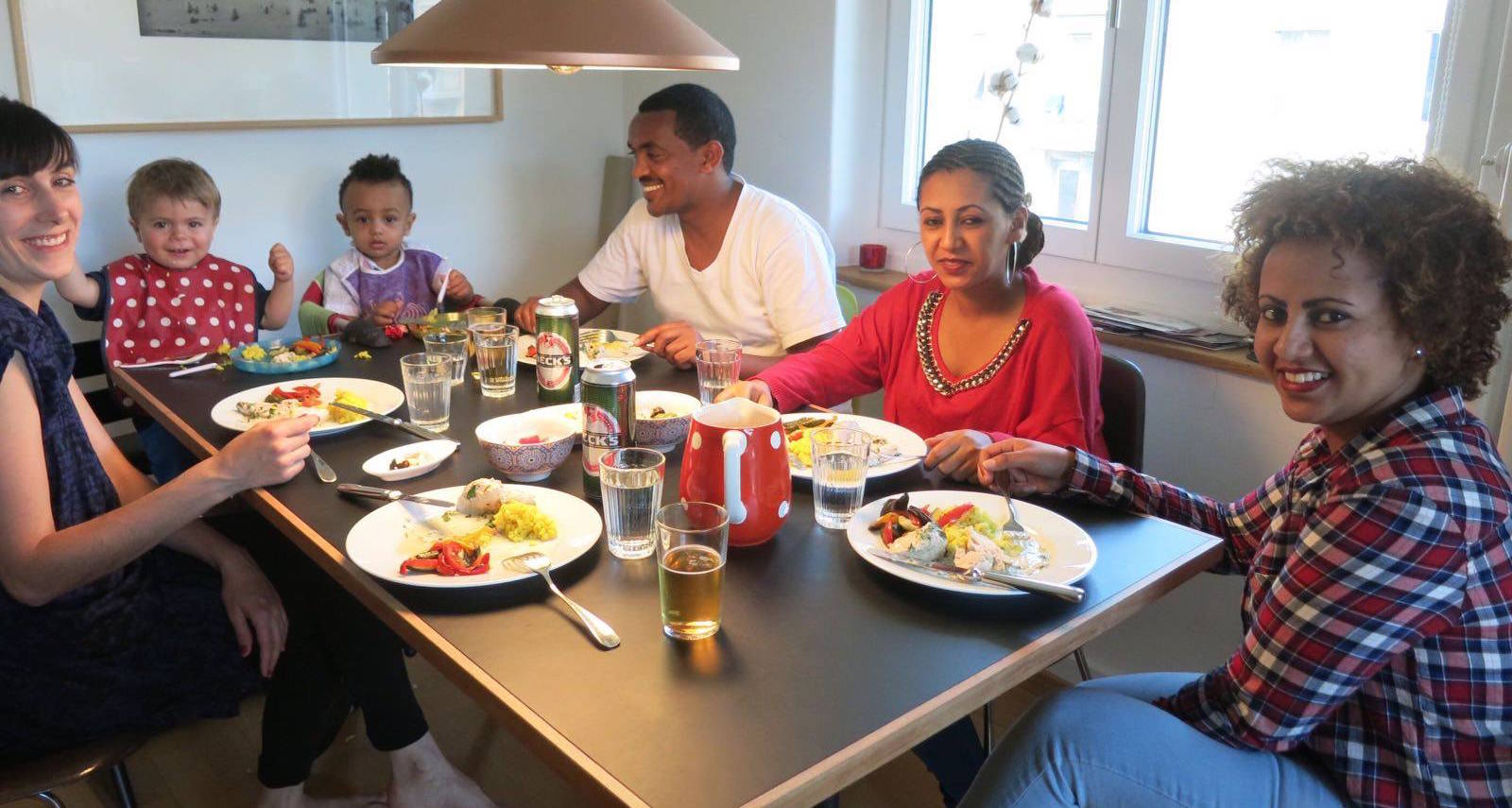 ---
Spread the Word
Many people who host Welcome Dinners go on to host many more or continue to connect with their dinner guest. Of course there's no pressure to do either but if you had a positive experience, please do share it with friends, maybe encouraging them to do the same and together we can all build a more welcoming society!
---